Company Profile
---
Fuchuan Machinery was established in 2001. It is a national high-tech company specializing in the design, development, manufacture, installation, commissioning and service of wire and cable equipment. The company is expanding and progressing, setting up three plants with a combined area of over 30,000 square meters in Kunshan Huaqiao Development Zone, Dongtai Economic & Technological Development Zone, and Kunshan Development Zone successively. Moreover, a dust-free assembly workshop for cable equipment has been built to enhance product quality and details, thus delivering a better service to old and new customers.
It actively introduces excellent advanced technology worldwide of wire and cable equipment, adopt foreign excellent testing instruments and processing equipment, ERP information management, and establish standardized warehouses. The main products are new high-speed stranding machine (wire bundling machine), high-speed extruder, high-speed annealing tin-plating machine, high-speed cable forming machine and various wire and cable ancillary equipment. It can achieve an annual output of more than 2,000 sets. Our products have achieved great success both domestically and internationally, having been exported to Europe, North America, Southeast Asia, and other countries and regions.
The company has now supplied quality production equipment to a number of renowned domestic and international companies, such as Sumitomo Electric, Hitachi Cable, Misuzu Seisen, Hayakawa Cable, Changzhou LEONI, Tonytech, Jiangxi Copper Group, Hengtong Group, Baosheng Group, Force Group, Xinhai Gaodao, Dingke Group, KBE Group, Jiangyang Group, Zhenxiong Copper, Gold Cup Group, Qifan Cable, Tianjin 609 Cable, Yuantong Group, and Xinya Electronics, which has won praises from our customers.
The company has passed the ISO9001 quality management system and obtained more than 60 national patents for inventions and utility models. It has also won the titles of Kunshan Enterprise Technology Center, Kunshan Science and Technology Research and Development Center, Suzhou Enterprise Technology Center, Suzhou Engineering Technology Research Center, China Credit Enterprise, China Manufacturing Network Certified Supplier, Jiangsu Province Science and Technology Enterprise, Jiangsu Province Key Promotion Enterprise, National High-tech Enterprise, National Safety Standardization Enterprise, etc.
The company will always adhere to the business philosophy of "customer orientated, honest service and mutually beneficial development" and the company purpose of "craftsman spirit and Fuchuan manufacturing", and serve customers at home and abroad with excellent products and perfect services to create value for customers.
We warmly invite customers at home and abroad to come and tour our company.
Fuchuan looks forward to becoming your trustworthy partner.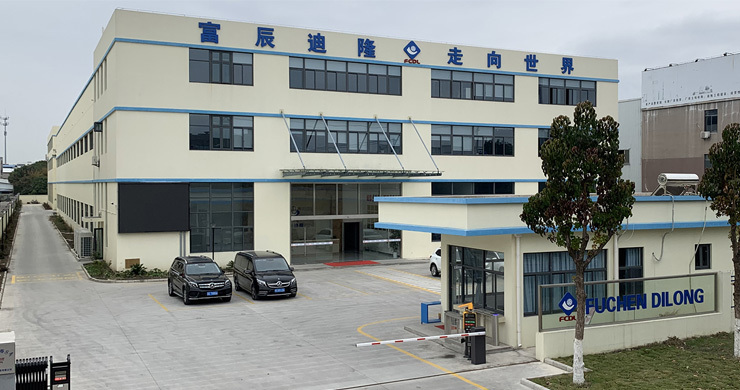 Industry experience
Registered capital

Skilled craftsman

Area

△ The names are arranged in no particular order. We have too many prestigious partners to list them all here, so our apologies for this omission.
---
20 years of industry experience to build Fuchuan brand
Sandblasting room
We choose professional sand blasting technology to remove rust and spray color, which ensures the durable wear resistance of paint.
Technical support
Excellent and long-term technical support, with more than 20 years of work experience.
Machining center
The high-precision machining center allows for more precise parts processing than traditional methods.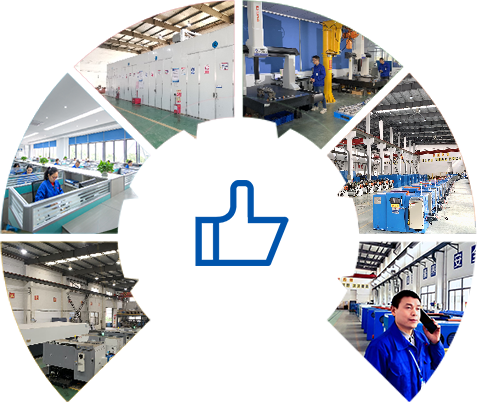 Part inspection
We have an excellent high-quality inspection team and three-dimensional inspection equipment, and careful inspection of each component is conducive to accurate machine installation.
Workshop management
The workshop is managed strictly, with machines operating within their specified ranges for maximum precision.
After-sales service
Our excellent after-sales team provides 24/7 service nationwide, allowing us to deliver maximum value to our customer base.
Product Center
---
With scientific and technological innovation as the driving force, technological innovation as the lever and equipment transformation as the guarantee, the wire and cable equipment with industry and international level has been successfully developed.
More
Process flow
---
Stabilize the reasonable process, shorten the production cycle, reduce costs and increase efficiency, and improve scientific management.
- Spare parts inspection -
Industrial field
---
Enhance global collaboration, foster domestic innovative partnership, and facilitate R&D cooperation in regional areas.